Restaurant A1 M.O.V.E
In our world everything centres on food. Our credo "we love food" stands for our enthusiasm and passion for everything we do.
We cook an authentic cuisine, without much frippery but prepared freshly on site every day – because homemade tastes best! We cook with seasonal and local products. We cook them creatively with love and are inspired by the many cuisines our world has to offer.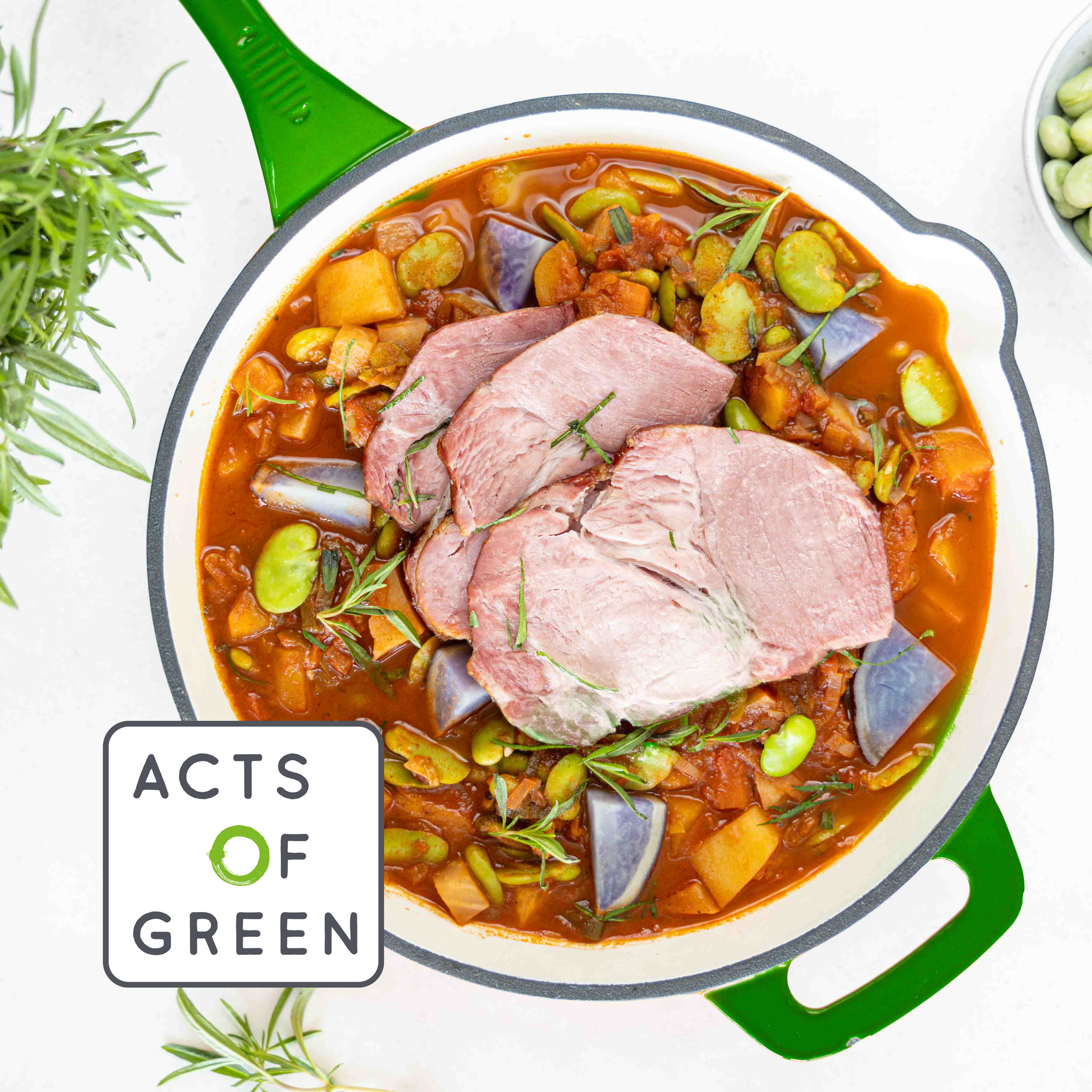 Acts of Green,
28 September
«Pro Specie Rara»-One Pot with broad beans, root vegetables, baked blue potatoes, smoked pork neck and savory
Acts of Green
In Switzerland, the Pro Specie Rara Foundation promotes the survival of endangered plant and animal species. The rare varieties are not only visually eye-catching, they also taste really good in our sustainable menu.
World Vegetarian Day,
2nd of October
On World Vegetarian Day, giving up meat for the greater good of the animals and the environment is a no-brainer. Of course, this event can also be celebrated every other day at Eldora in the form of tasty, meat-free menus.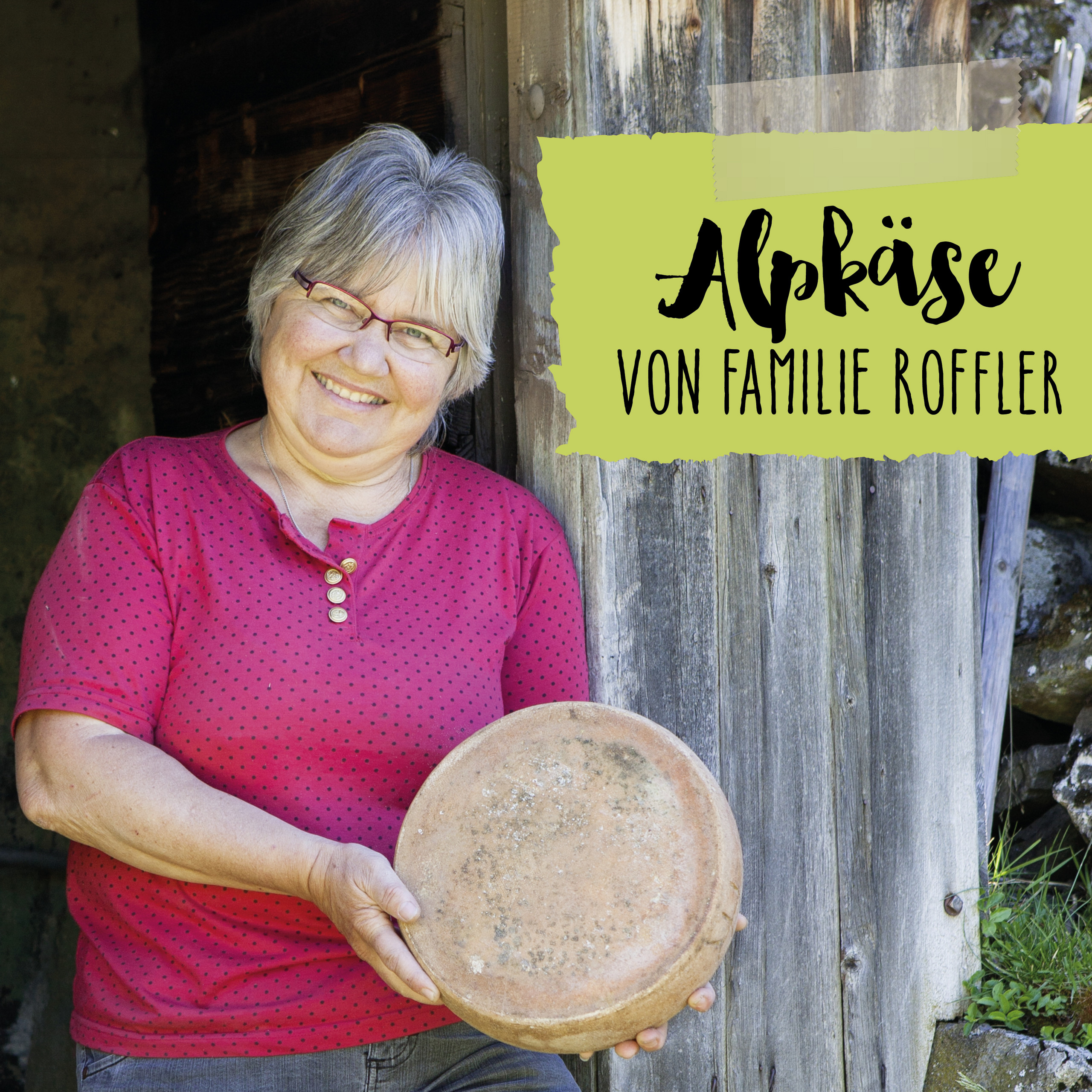 Alpine cow sponsorship: Alpine cheese menu ,
3rd to 5th October
It is time for cheese! After a beautiful summer our «rented» cows have left their alp. This is the end of our alpine cow sponsorship of this year. Now we can finally enjoy the delicious cheese that was made from the milk of our cows.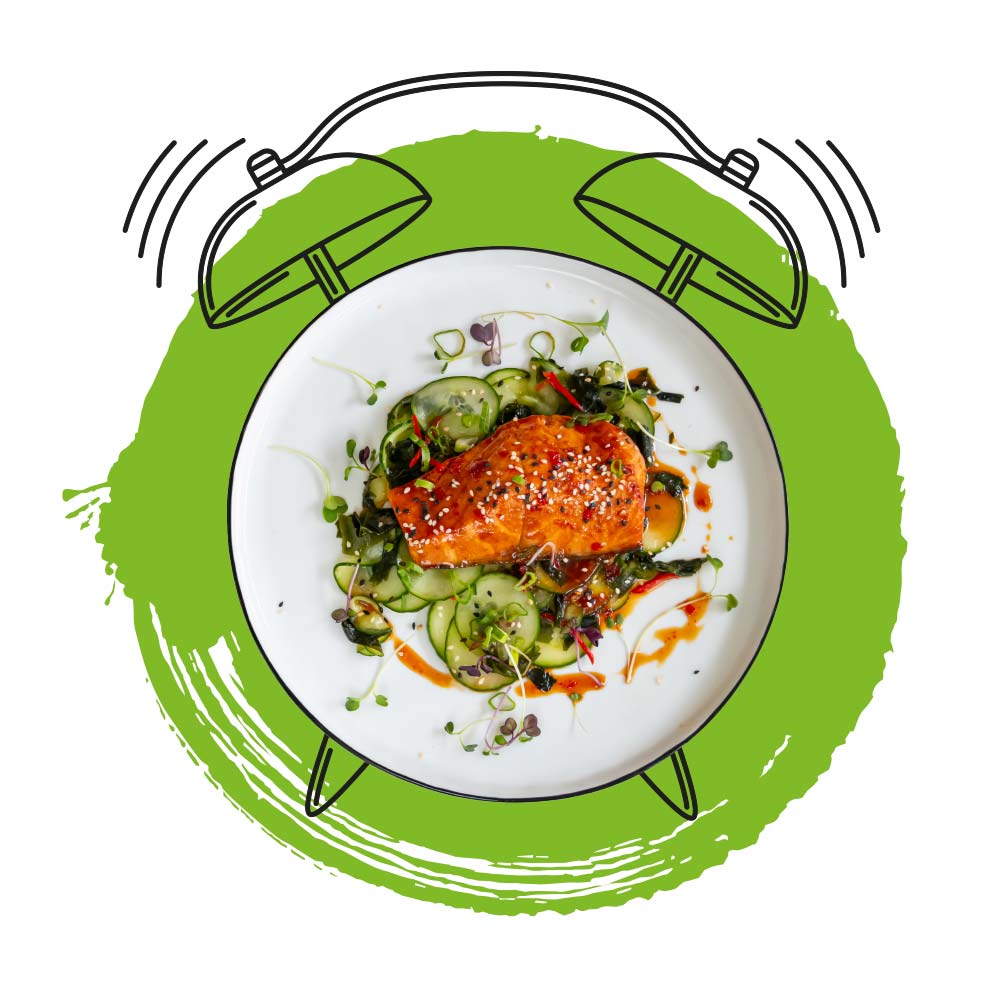 Wann ist eine gute Zeit essen zu gehen
11.30 bis 11.50 Uhr Ideal
12.00 bis 12.15 Uhr Grosser Andrang
12.15 bis 12.30 Uhr Weniger Andrang
ab 12.30 Uhr Ideal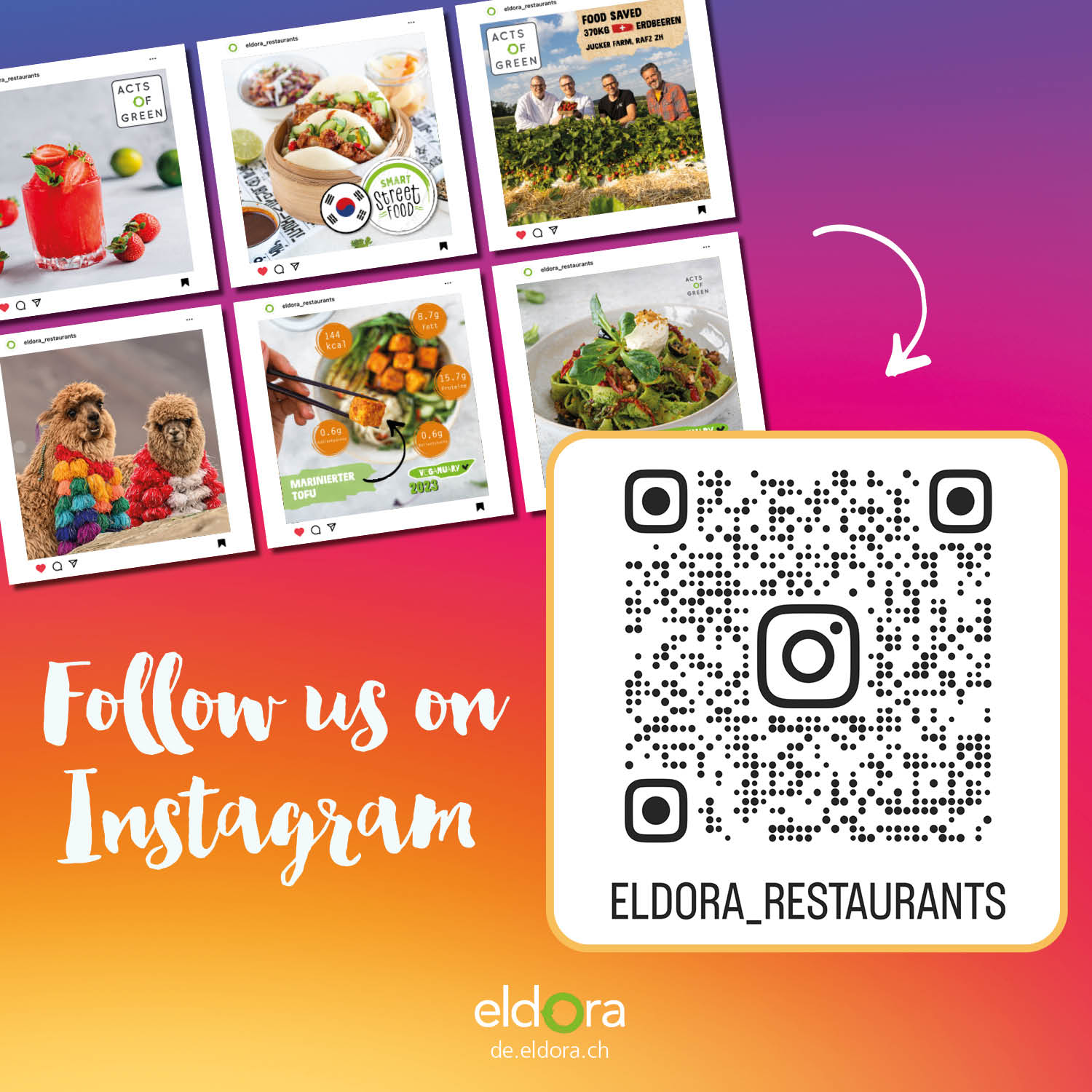 Eldora on Instagram
Tasty recipes and more about our promotions can also be found on our Instagram page. Check it out and follow us to keep yourself in the loop.
Menuplan  A1 M.O.V.E
Monday
Tuesday
Wednesday
Thursday
Friday
all
vegetarian
vegan
gluten free
lactose free
Click & Collect
Click on the
i
icon for allergens & nutritional values.

Fruit boxes delieverd to your office as a single order or weekly subscription.
Information
Every lunchtime there is a light menu that has less than 600 calories. This meal is labelled Smart Eating. You will find a varied selection of dishes on our vegetarian and hot buffet. Combine these with salads from our generous salad buffet. Each menu comes with a salad, dessert or soup of the day.

Opening hours
Restaurant
Monday to Friday 11.30 to 13.45

Coffee bar
Monday to Friday 7.00 to 14:30 Uhr
Open to public
Payment methods
Cash, debit / credit cards, LEGIC, lunch check


Catering
Frisch, überraschend und liebevoll zubereitet - Wir organisieren das kulinarische Highlight für Ihren Event. Ob Firmenfeier, Apéro oder Geburtstagsfest, wir stehen Ihnen als starker Catering-Partner zur Seite. Vom kleinen Häppchen bis zum süssen Finale verwöhnen wir Ihre Gäste mit kreativen und leckeren Köstlichkeiten.

Passion and enthusiasm stand for everything we do. We have turned our passion for food into our profession.
Address
Eldora AG
Gebäude A1 M.O.V.E.
Bändliweg 20
8048 Zürich